This project utilizes both classical and modern building techniques to negotiate a challenging topography, creating a school that bridges the natural world and urban landscape. Located on North High Street in Clintonville, Ohio, this school is poised at the summit of Glen Echo Ravine. The ordered brick façade greets the street while a series of glass curtain walls allows light and nature to penetrate into the large massing.
Massive piers constructed in the Roman style utilize modern techniques where needed to hold aloft modular classrooms and provide poche for mechanical services.  Reinforcing the teaching pedagogy, each classroom stands as an individual unit with workspace for projects and an en-suite restroom. Rather than desks the students and teacher utilize custom adaptable seating for a more comfortable learning environment.
   The classrooms are connected by a series of elevated catwalks that penetrate the piers and span interior gathering spaces. In addition to a gym and library, there are specialty classrooms for the arts, sciences, and music, all of which look out over the ravine. 
The masonry in this project establishes timelessness and explores modern interpretation of ancient building technology.  The large pier walls are built in the Roman tradition of opus latericium with punch windows and arched passages. Demolition waste from local development fills the role of aggregate for the opus caementicium while fly ash replaces volcanic ash as the pozzalan material in the cement.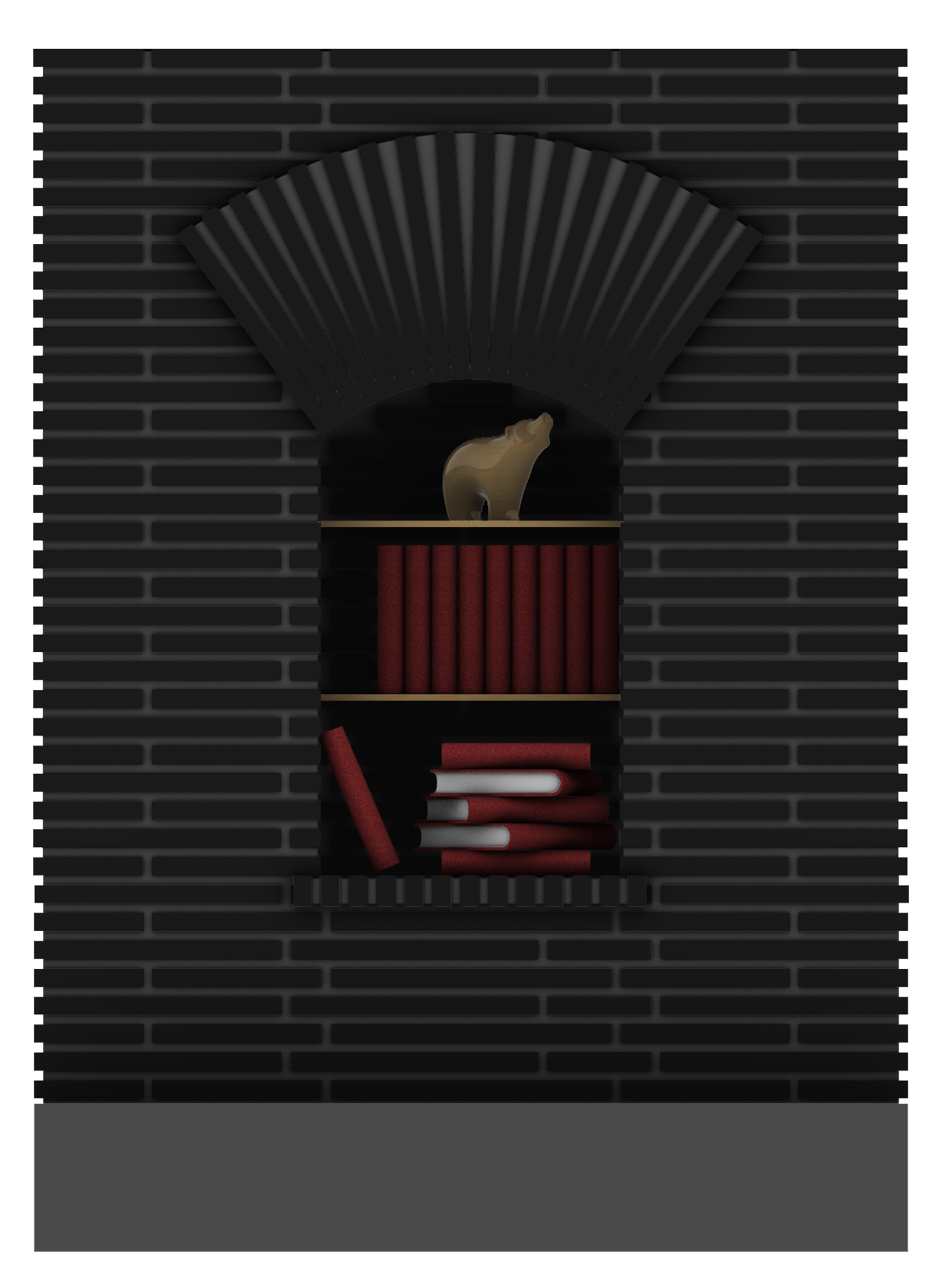 The pier walls recall the architecture of mills common to the state's early industry. Overlooking the ravine, the tree line surrounds and penetrates the school  reinforcing the atmosphere of historical ruin.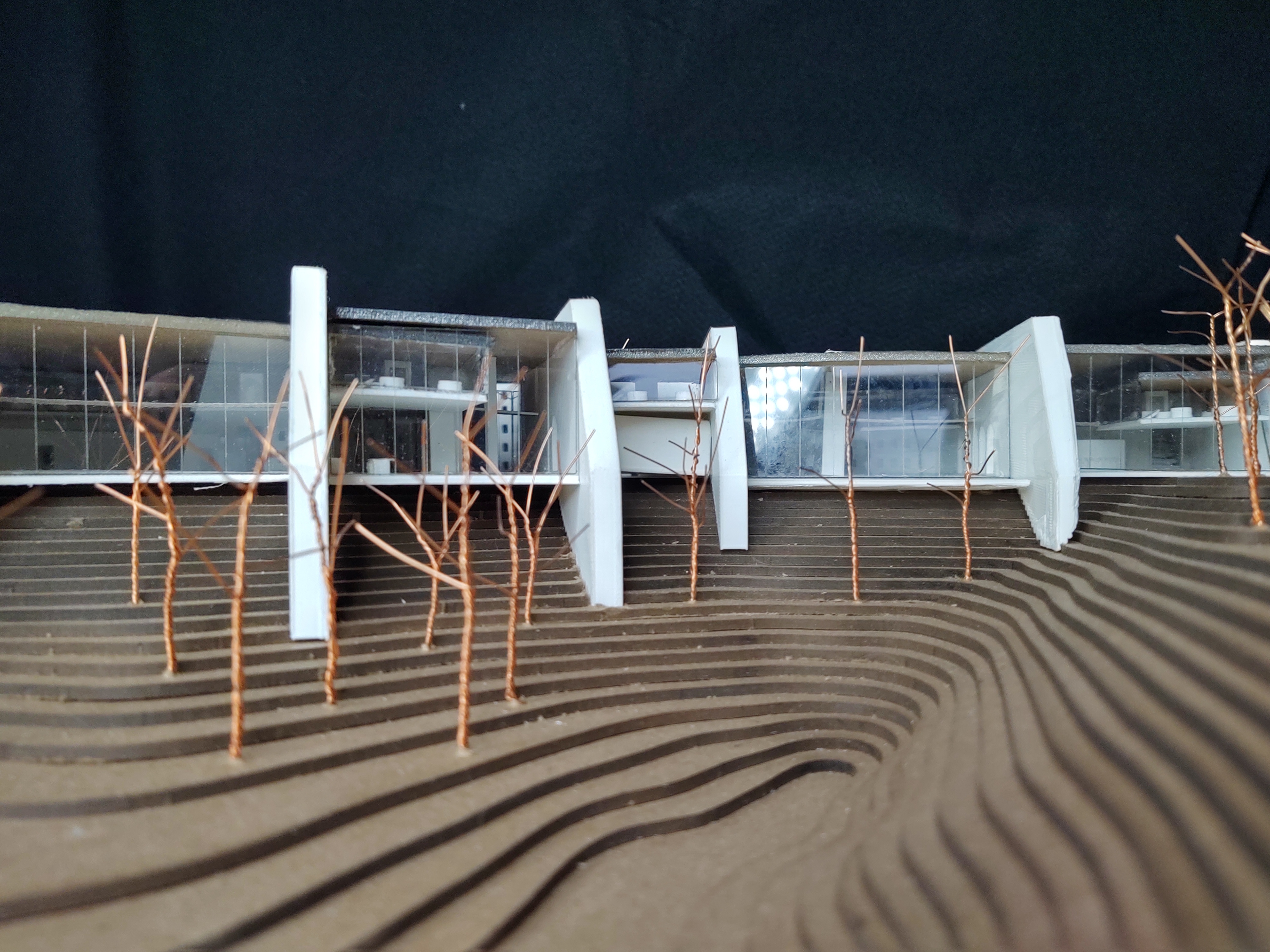 I chose this project to be edited and submitted to the AIA 2020 Student Competition.  I utilized a similar organization to the New Deco Tower project which I had just completed as it felt appropriate for a revision.
In response to feedback from the Final Review, I relocated the primary vertical circulation to within piers in the Administrative and Library Sections of the school. This move reinforces the motif of infrastructure being contained within the masonry walls allowing the elevated classrooms to stand out further.
I chose to experiment with digital representation inspired by impressionist paintings. I took this risk with a competition for the feedback and see myself that this needs further work before it is successful for architectural representation.